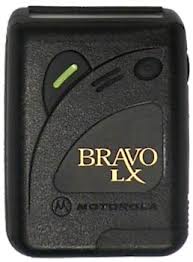 Motorola Bravo LX:
BRAVO is designed for the proactive, progressive professional. Staying in communication means staying in control. The design combines high-tech styling with fashionable color choices. Numeric display pager, BRAVO LX offers high-tier features in a classic top mount design.
Manual Available:
Motorola Advisor Gold:
The Motorola Advisor Gold alphanumeric pager is the standard by which all other alphanumeric pagers are measured. The Advisors ease of operation, heavy duty construction and reliability make this pager legendary. The backlit 4 line LCD displays 20 characters per line and 80 characters per screen. The Advisor Gold pager includes: 4 pager addresses, 16 message capability, silent alert vibrate and tone notification, AA battery and carrying case with reinforced belt clip.
Manual Available: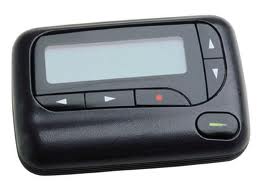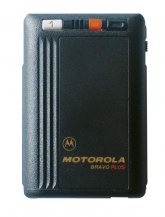 Motorola Bravo Plus:
This compact pager has been designed with simple-to-use operating buttons, rugged housing, and an easy-to-read display. The BRAVO PLUS pager fits easily in your pocket or purse, or can be worn on your belt. When a message is received, the pager gives an audible and/or visual alert (or vibrates if equipped) for 8 seconds. The number of unread messages is displayed. The alert automatically stops, or you can reset the pager by pressing any of its buttons.
Manual Available:
Unication Alpha Elite:
Total 32KB characters message memory capacity, duplicate message management when additional and identical pages are received, selective erase/erase all features, saves messages when off or changing the battery, important messages lock, notebook entries, message preview on viewing the first line of each message, message time and date stamping, up to 2025 characters for private messages, up to 5025 characters for mail drop message, auto on/off, and set message alarm.
Manual Available: